Hey girls!
If you live in the UK, Debenhams is running a half price sale on selected items, including lots of items from the Beauty section, and that puts a huge smile on my face :D! Even if you're not in the UK, they deliver internationally, so it's worth having a look!
Check out below the offers that grabbed my attention.
1 – Eyeshadows
Stila Eyeshadow pans: £5.39 reduced from £11
They have gorgeous colours, ranging from pinks, browns, violets and purples, but it's running out of stock pretty fast, so hurry!
2 – Wash bags
Floozy by Frost French Bow detail wash bag: £7.50 reduced from £10.50
So cute to carry all your beauty essentials with you!
Floozy by Frost French Bow detail purse: £4 reduced from £8
This one is just a bit smaller than the previous one, and with round edges. But how cute is this?!
Debenhams Multi Colored Circles weekender bag: £11.20 reduced from £16
I think this can definitely be used as a beach bag and a wash bag! The two front pockets are amazing if you want to put your mobile phone or car keys and keep them separate from your beach towel and beauty products.
3. Hair straighteners
Hair Tools Thermo straightener set: £24 reduced from £48
It's pretty, it's pink and it comes with a pink hair brush and a black carry case with plenty of space to put all your bits and bobs for your hair!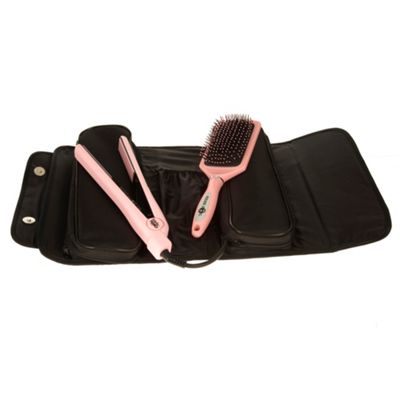 Babyliss Nano Hair Straighteners: £10 reduced from £15
If it's Babyliss you know it will be good quality. And I look that they are so small because you can straighten your fringe (bangs) without burning yourself! I love this :)
4. Fragrances
Tommy Hilfiger Tommy Girl Cologne 30ml: £12.72 reduced from £22
Ghost Gift Set: £16 reduced from £24
This is one of my all time favourites! I've been through 3 or 4 of these and it smells absolutely delicious. The gift set contains a 30ml Eau de Toilette and 50ml body lotion.
Issey Miaki A Scent 40ml eau de parfum gift set: £38.80 reduced from £48.50
I've never tried this one, but it's supposed to be Issey Miaki's latest female fragrance, very floral and feminine. It comes with a 40ml eau de parfum, 75ml body lotion and 30ml shower gel, and the packaging is gorgeous!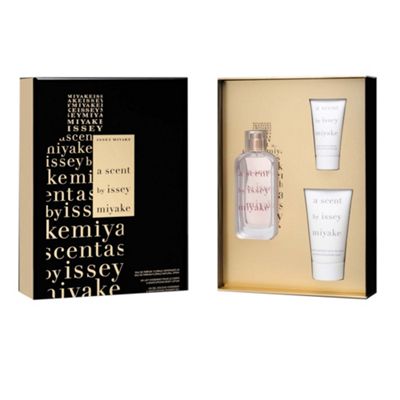 5. Lip products
Beauty Box Get Gorgeous Lip collection set: £4.20 reduced from £6
I just love the fact that you can get 8 beautiful lip gloss colours for £4! You can a mixture of red, pink, coral, brown and neutral shimmery. I'll definitely buy a few of these :)
Redherring Lip Gloss Barrel: £4.20 reduced from £6
This would be a great present, in my opinion. The packaging is very sophisticated and you get 10 lip glosses for £4.20. Doesn't get any better than that!
6. Makeup products
Stila Illuminating concealer: £7.84 reduced from £15.68
I'm very tempted to buy this product because it's just a great deal! It says that it goes on smooth and silky on your skin creating a healthy and fresh look. I'll let you know if it works :)
Elizabeth Arden Flawless finish foundation compact 19g: £15 reduced from £20
It's a satin finish foundation that can also be used as a concealer. If any of you girls fancy get out of your 'foundation comfort zone', give this a try and let me know what you think of it!
That's it, girls! These are the deals I think are definitely worth checking out, but there are plenty more on the website. Check out http://www.debenhams.com/beauty. I think they are also doing free UK delivery, which is awesome!
Please, leave your comments and questions below!
To buy Sigma brushes, click here.